Will Streaming Music Ever Be Profitable
The question has been posed – will music streaming ever be profitable. After all the artists only get a chunk of the money, because of record label deals. I would venture to say that the biggest dogs in streaming can succeed and win and here are some reasons why.
Starting at the top
Most recently – Post Malone broke a one week old streaming record.
One week old?
Yes – J. Cole had just set it and then Post topped him a week later, I feel this shows how big streaming is at the moment that records are constantly being set and then topped.
Both rap – both entirely different, J. Cole and Post Malone. One conscious – and one who relies heavily on melody and catchy if not anywhere near as introspective lyrics.
Post's most impressive feat to me was landing every single one of his tracks on the Billboard Hot 100 chart at the time of the album release – with 'Psycho' recently hitting number one. Post has been able to capitalize on his success by selling t shirts with his quotes like 'Beautiful Boobies' and he has just announced his own festival.
Will streaming music ever be profitable – isn't a question you can answer being short-sighted.
Look:
It's time to make streaming great again
Post isn't the only one capitalizing on the trend. Kanye West and G.O.O.D. music are on an onslaught of releases – Pusha T, Kanye, Kid Cudi and the Kanye produced Nas album. Not only did every song on Kanye's all be it shorter 7 track album chart – all of his songs were in the top 40.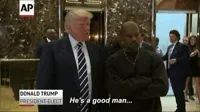 That's not all
Kanye used his strong recent catalogue to get fans to let him off the hook for making statements like "slavery was a choice". He has built insane momentum for his brand and when he goes on tour – it will be a sold out stadium tour – bet that. It seems that we can say yes to the question of will streaming music ever be profitable.
Plies and lows
Instagram star rapper Plies has had a crazy bounce back to his career – with no album. Based on strong singles such as 'Rock' and 'Ran Off On Da Plug Twice' – Plies has had a number of successful tours in the state as he has cashed in on successful streaming singles.
His Instagram account is a must follow and people are playing his song at his weddings. Like Post Malone – he seems to be transcending race and culture barriers too.
Long live streaming – it is breaking records, setting trends – putting people on tour and we must not forget – getting idiots out of hot water.