Rick named himself tic – he was just so real and authentic. Like a correct answer or a Nike symbol.
Rick read like a ribbon, he was colorful on the inside and yes, he only read books that had a red cover and were tied up with a bow and a ribbon. This is how those closest to him knew him – they called him true. Caught up in simple pleasures like PlayStation and Mountain Dew.
He was so authentic he ended up really developing a tic.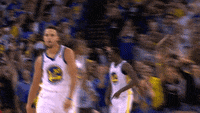 Detractors made sure to tease, but he was too determined to be concernin' – he felt they were like rats call the exterminator for the vermin.
It never brought him to his knees, he bounced back like basketball. He stood up strong and weathered it.
He became his own boss – the president. They wrote him off quick like a premature obituary. He was so real and Rick was so slick that his tic became secondary. He's got a home he's no nomad – he dominated the secondary like Josh Norman. He had enough good will to see his enemies from the top and never be tempted to wreck them – he shook it off and became a Giant… Odell Beckham.